Hey! I have recently finished two of the design works that I designed especially for my dribble and Behance portfolios to make them stronger. I would appreciate any feedback from you guys :)
Here are the links to Behance and Dribbble posts -
Desktop chat design -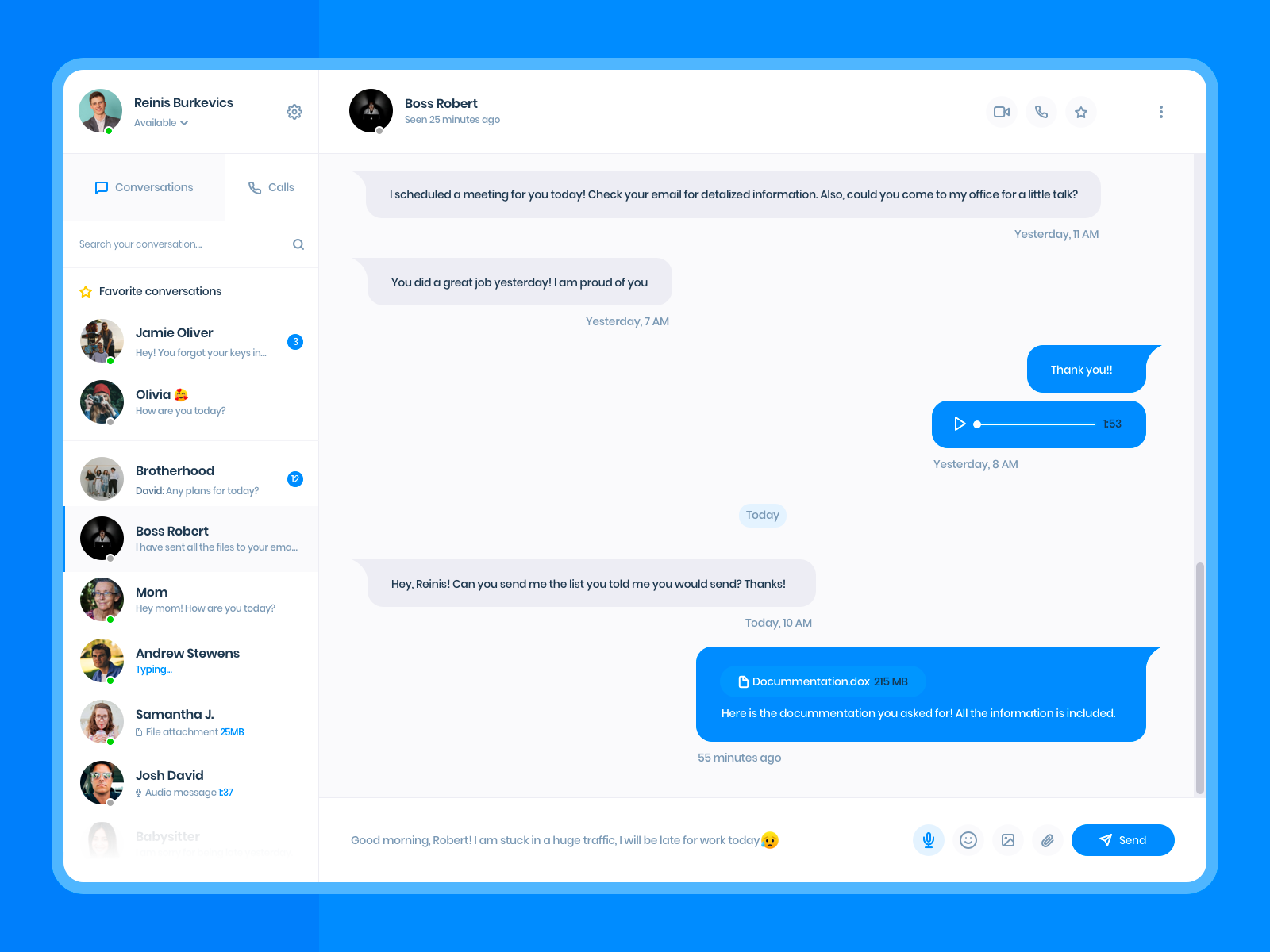 Hello dribbblers! Today I decided to post something a bit different - Desktop chat design. I have designed only a couple of dashboard-type designs in my entire life, so this one was a bit chall...
dribbble.com
Portfolio / Blog page design -
Hello, dribbblers! I started this project a while ago and finally, I have finished it! The idea was to design a multiple page portfolio where you can see all the information about the artist as w...
dribbble.com
P.S I actually don't know why the quality in Behance is so low, but I will try to fix that soon :)