Local time

04:25
Joined

Nov 9, 2019
Messages

70
Hey everyone,
I've recently been working on a project that I'm quite excited to show you all!
About a month ago, I was looking to add comments to a JAMstack website of mine but struggled to find options. I came across a great article on csstricks.com, which helped a lot. However, that option required rebuilding the site every time a new comment was added. This wasn't ideal, as Netlify and other hosting sites have limits to build time on the free tier.
So, I created my own way of doing it, which displays all new comments, but only rebuild if you need it.
It's a simple, drop-in method of adding comments to a static site, with custom theming available.
I'd really appreciate if you could check it out and let me know what you think!
Static websites aren't static anymore. This has become pretty obvious with the rise of serverless ar...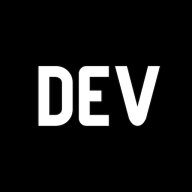 dev.to
Last edited: