After years of talk, experimentation, and plateauing smartphone sales, foldable devices are finally entering the market. Samsung, Huawei, and Motorola have all released phones with foldable screens, and tinkering away behind the scenes the likes of

Apple aren't far behind

. The

'foldable web'

is coming.
They highlight potential issues with foldable devices, including:

Variety of hardware in the foldable market.
Some devices are seamless while others aren't, and their shapes vary wildly. The Windows Surface Duo and Galaxy Fold are both shaped like books - one with a seam and one without. The seamless Motorola Razr harkens back to the flip-phones of old, with the two 'halves' of the screen closer to squares than rectangles. Consider as well that it's surely only a matter of time before a three-part foldable appears on the scene. With so much variety in the shape and size of foldables it's important to target a _class _of device rather than specific hardware.
'Fold area' functionality.
The miracle of foldable screens has required a few sacrifices. A major one is the potential awkwardness of the screen(s) near the fold. Content positioned on or across the seam of a partially folded screen may be difficult to view or interact with. Books and magazines tend to avoid printing content across their folds; the same will likely hold true for foldable screens. What's more, some usability tests have suggested touchscreen responsiveness isn't as reliable on foldables.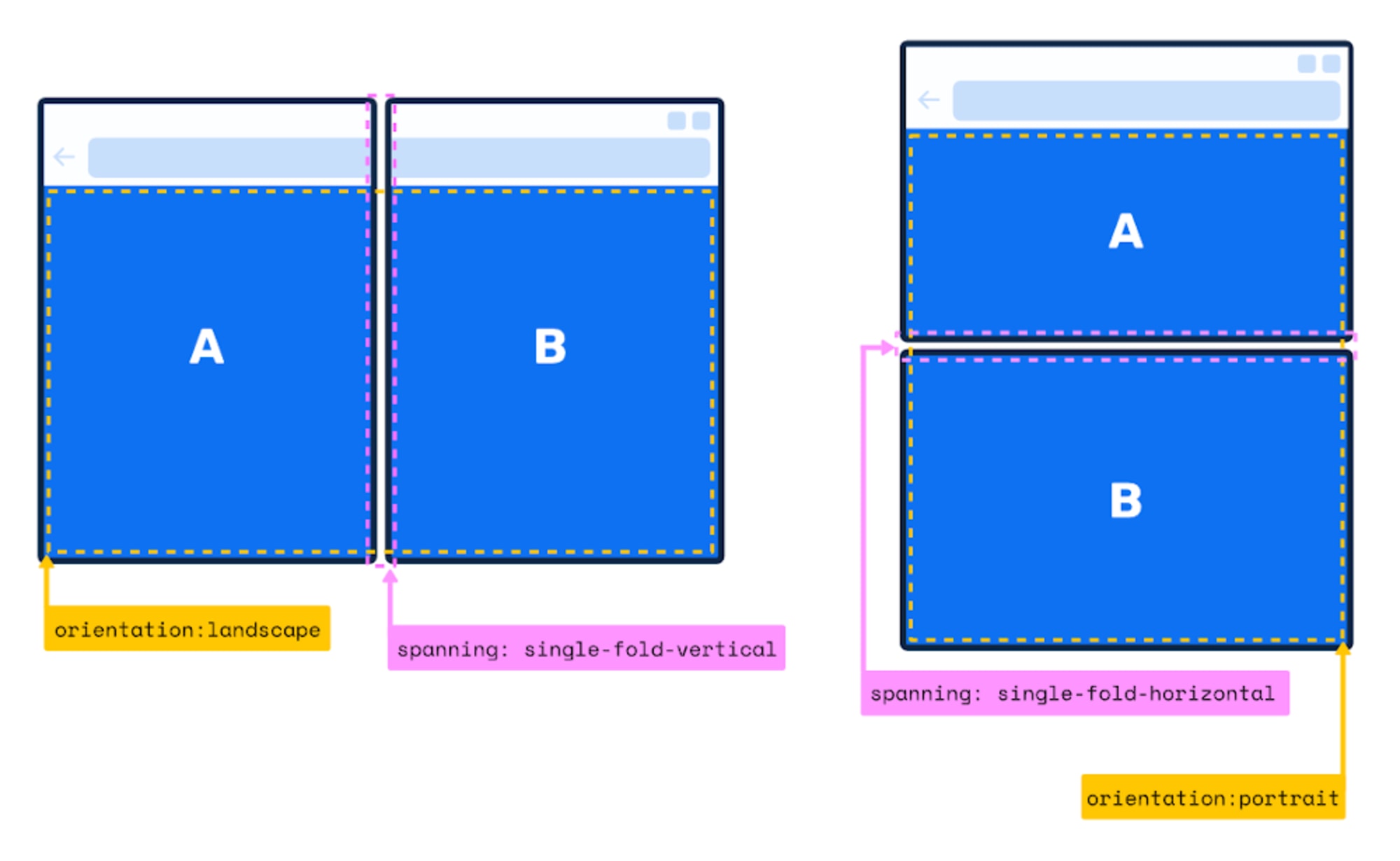 Full article:

Foldable devices have brought with them talk of a 'foldable web,' and the idea that long-standing web conventions may be on the verge of a serious shakeup. Is it all hype, or is it time to get flexible?
www.smashingmagazine.com
Last edited: